2023/06/20
alt Inc. adds Personal Agent to AI GIJIROKU and Realizes World's First Function to Automatically Generate Summaries of Multiple Meetings Across the Board
~AI automatically detects the transition of each meeting and enables automatic extraction of summaries, decision items, and to-do lists~
alt Inc.(https://alt.ai/en/), a Japan based developer of AI Clone and Personal Artificial Intelligence (P.A.I.®️) (Head Office: Minato-ku, Tokyo, Japan; CEO: Kazutaka Yonekura), pleased to announce the addition of a new folder classification function to its AI GIJIROKU automated minutes tool. In addition, we are pleased to announce the addition of a new function that automatically generates a cross-sectional summary of the contents of multiple meetings with a "personal agent". These new features will enable users to more easily organize information and further improve work efficiency.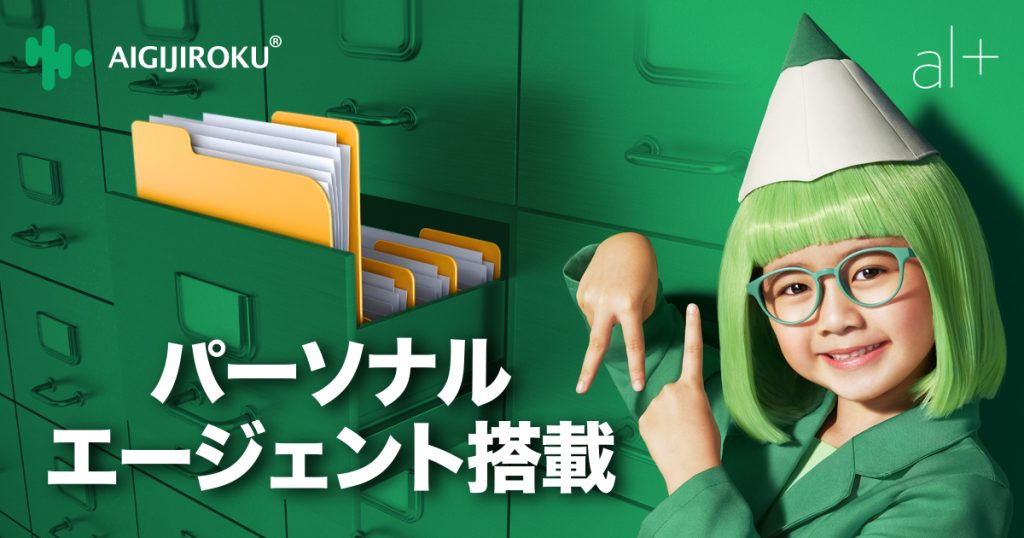 The newly added folder categorization feature allows users to organize multiple meeting minutes into folders for each team or meeting. In addition, users can now utilize the AI Assistant function (more detail) across the transcripts of multiple meetings.
Using these two functions together, users can read the minutes of past meetings across the board and have the AI (personal agent*) automatically extract a summary, the latest decisions, and a to-do list from the contents of all the meetings. In addition, the AI can automatically cross off items that have already been resolved, enabling users to comprehensively grasp meeting information and manage the progress of meetings, making business processes more efficient than ever before.
AI GIJIROKU is not limited to any particular industry, but is used by companies in all industries, and has recently become particularly popular in fields such as architecture, medicine, and law.
AI GIJIROKU will continue to enhance its functions to meet the needs of users, further improve its UI/UX, and advance its core technologies, thereby contributing to the DX of each and every user's daily work and the realization of a more affluent society.
*A "personal agent" is a more personalized form of "agent," which is software that executes processes on behalf of humans.
*World's first: in-house research, as of June 20, 2023. As a cross-sectional summary by personal agent.

▶"AI GIJIROKU" Most Recent Update Information
February, 2023  Equipped with "AI summary function":here
March, 2023        Equipped with a "clean writing" function:here
                Equipped internal voice recording function (alt virtual microphone):here
                "AI GIJIROKU 100" is launched.:here
                Equipped with "AI Assistant Function":here
▶For inquiries regarding the introduction of AI GIJIROKU
https://gijiroku.ai/company-contact/
■ "Minutes already taken at the end of the meeting" 
      What is the AI GIJIROKU automatic transcription tool?
AI GIJIROKU is an automated meeting minutes tool that improves transcription accuracy with each use of its AI learning function. It supports real-time simultaneous translation in more than 35 major languages and boasts 99.8% speech recognition accuracy, even in specialized industries such as finance, medical, pharmaceutical, chemical, and construction. It can personalize sentences automatically learned from users' SNS, e-mail, and dictionary data, and personalize speaker identification by identifying users' voiceprints.
■ About alt Inc.
Founded in November 2014, alt is a venture company that "aims to free people from unproductive labor" by creating P.A.I.®️ (Personal Artificial Intelligence) and AI clones. 
We also develop and provide SaaS products such as AI GIJIROKU, which utilizes speech recognition technology derived from the development of AI dialogue engines. 
3.5 billion yen was raised in a Series D funding round in June 2022, bringing our total amount raised to 6.2 billion yen.
https://alt.ai/en/
<Media Inquiries to:>
Misako Nishizawa (Media Relations)
e-mail:press@alt.ai
<Alliance Inquiries to:>
Tatsuya Kawaguchi (Sales Department)
e-mail:gijiroku@alt.ai