2023/01/31
alt Inc.'s AI GIJIROKU, a tool for taking minutes, is introduced to Kyodo Public Relations.
Providing improved efficiency in PR consulting and media interview transcription, contributing to the company's "PR-DX" initiative.

alt Inc.(https://alt.ai/en/), a Japan based developer of AI Clone and Personal Artificial Intelligence (P.A.I.®️) (Head Office: Minato-ku, Tokyo, Japan; CEO: Kazutaka Yonekura), announces "AI GIJIROKU (AI Minutes)", an automatic transcription tool for meeting minutes has been introduced company-wide at Kyodo Public Relations.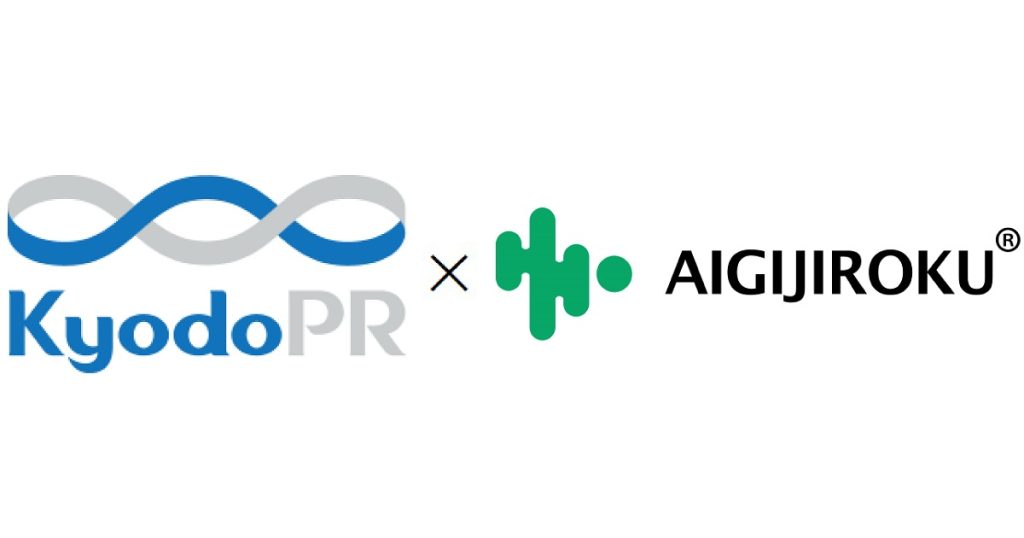 [ Background of introduction ]
Kyodo Public Relations, one of Japan's largest full-service PR firms, has launched a digital transformation initiative "PR-DX" and focused on improving operational efficiency and using emerging technology to solve client issues.
In the past, when attending client PR consultations and media interviews, which account for a large percentage of the company's regular work, one employee was assigned to take minutes, or the employee facilitating the meeting or interview would summarize the main points, prepare minutes and submit a report after the meeting was over. This placed a heavy load on staff, and the company began seeking ways to improve operational efficiency.
[ Expected effects of introducing AI GIJIROKU ]
Kyodo Public Relations decided to introduce AI GIJIROKU, an AI-based automatic meeting minutes tool that boasts a 98.6% speaker identification accuracy rate. The software is expected to reduce work hours by enabling accurate and smooth recording of minutes, even during long meetings or interviews.
In addition, by utilizing the personalization function, a proprietary technology that comes standard with AI GIJIROKU, we plan to personalize the system for each employee by having it learn the jargon and unique phrases of the PR industry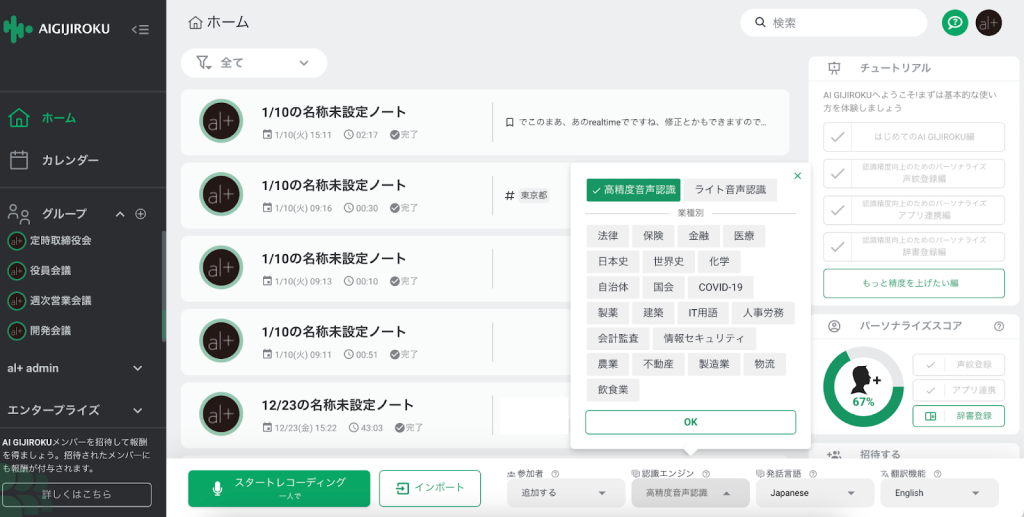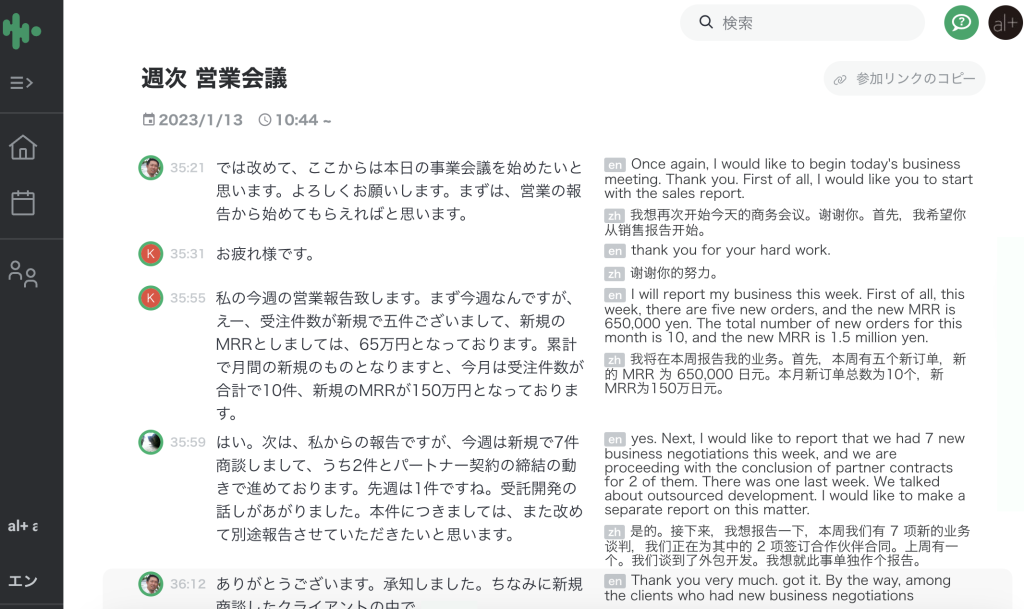 ▲Configuration screen for industry-specific engines                       ▲Transcription demo screen
By providing AI GIJIROKU to help companies improve their operational efficiency, alt will continue to contribute to the realization of a world where people can focus only on "work that's valuable only when done by people," which is the mission of the company.
[Mr. Tetsuya Tani, President and Representative Director of Kyodo Public Relations]
In a consulting business such as ours, employees' work time is a limited resource. Therefore, as an important management issue, we are working to improve operational efficiency through outsourcing and the use of technology. We have decided to introduce AI GIJIROKU on a company-wide basis for the purpose of automating the inputting of meeting minutes, which was previously performed by our PR consultants. We expect that the introduction of this tool will allow our employees to concentrate on consulting work and planning, and provide higher-quality services to our clients.
■ About Kyodo Public Relations
Founded in 1964, Kyodo Public Relations is one of Japan's largest full-service PR firms and the first PR firm in Japan to be listed on the stock exchange. With a staff of over 200 PR professionals with expertise in various industries, Kyodo Public Relations provides comprehensive communications services ranging from crisis management PR to marketing PR that utilizes social networking and influencers.
https://www.kyodo-pr.co.jp/

■ "Minutes already taken at the end of the meeting" 
      What is the AI GIJIROKU automatic transcription tool?
AI GIJIROKU is an automated meeting minutes tool that improves transcription accuracy with each use of its AI learning function. It supports real-time simultaneous translation in more than 35 major languages and boasts 99.8% speech recognition accuracy, even in specialized industries such as finance, medical, pharmaceutical, chemical, and construction. It can personalize sentences automatically learned from users' SNS, e-mail, and dictionary data, and personalize speaker identification by identifying users' voiceprints.
■ About alt Inc.
Founded in November 2014, alt is a venture company that "aims to free people from unproductive labor" by creating P.A.I.®️ (Personal Artificial Intelligence) and AI clones. We also develop and provide SaaS products such as AI GIJIROKU, which utilizes speech recognition technology derived from the development of AI dialogue engines. 3.5 billion yen was raised in a Series D funding round in June 2022, bringing our total amount raised to 6.2 billion yen.
https://alt.ai/en/

<For inquiries from the press>
alt Inc., Misako Nishizawa
TEL: 03-6455-4677 e-mail: press@alt.ai

<For inquiries regarding the alliance>
alt Inc., Katsuya Asai
TEL: 03-6455-4677 e-mail: gijiroku@alt.ai