2023/05/15
alt Partners with Busy Bee, a Subsidiary of HCS Holdings, to Digitally Transform Field Operations
The partnership aims to improve field operations such as inspections, repairs, construction, and deliveries by utilizing alt's solutions.
alt Inc., a Japan based developer of AI Clone and Personal Artificial Intelligence (P.A.I.®️) (Head Office: Minato-ku, Tokyo, Japan; CEO: Kazutaka Yonekura), a consolidated subsidiary of HCS Holdings, Inc., to collaborate in DX field operations such as inspection, repair, construction, and delivery.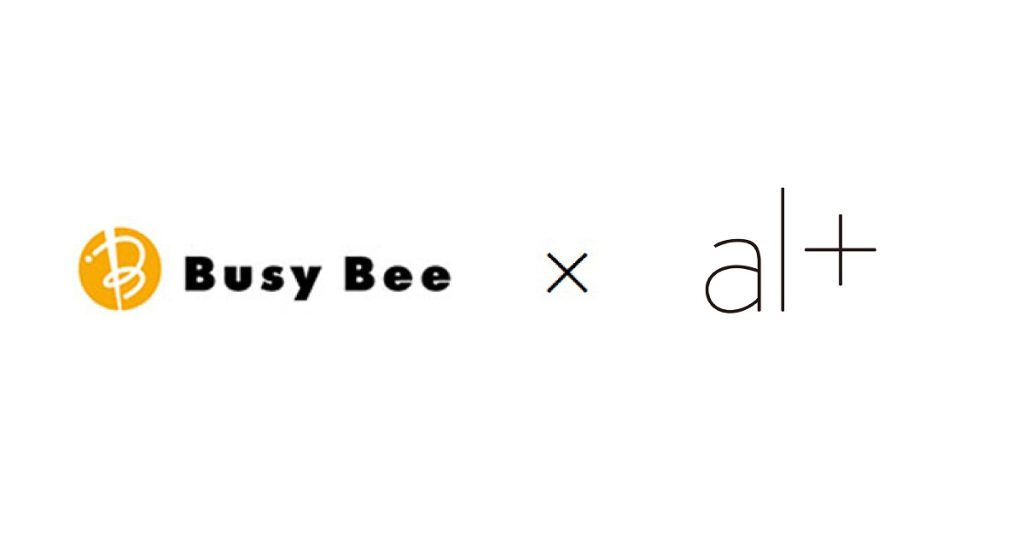 Busy Bee offers digital transformation (DX) services for field operations that often find it challenging to use online applications due to the nature of their business environment. This sector faces an urgent need not only to automate and streamline operations but also to address labor shortages and pass on the wisdom of experienced workers.
The collaboration between alt and Busy Bee aligns with alt's mission to liberate individuals from unproductive labor through AI technology. Moving forward, both companies plan to enhance Busy Bee's new solution, set to be unveiled by the end of FY2023. This will be achieved through the use of our proprietary large-scale language model, LHTM-2*1, and our prior experience in implementing AI in society. Additionally, the companies will work together to expedite the digital transformation of field operations as a whole.
We remain committed to research and development towards a society in which all people can make the most of their lives without being bound by the constraints of time and space, and to realize our mission of "freedom from unproductive labor."
※1:https://alt.ai/news_en/japanmade-gpt3-first-ever-successfully-personalized-large-scale-heuristic-thinking-model-lhtm-2-developed-by-alt-inc/
▶ For inquiries about LHTM-2/GPT and other large-scale language processing solutions, please contact
 https://alt.ai/aiprojects/gpt/
■ About Busy Bee Corporation
Busy Bee Corporation is a subsidiary of HCS Holdings Corporation (TSE Standard Market, Securities Code: 4200). The company develops and sells the Inspection Ace Series of applications to help its clients leverage digital marketing and digital transformation strategies.
■ About alt Inc.
Founded in November 2014, alt is a venture company that "aims to free people from unproductive labor" by creating P.A.I.®️ (Personal Artificial Intelligence) and AI clones. 
We also develop and provide SaaS products such as AI GIJIROKU, which utilizes speech recognition technology derived from the development of AI dialogue engines. 
3.5 billion yen was raised in a Series D funding round in June 2022, bringing our total amount raised to 6.2 billion yen.
https://gijiroku.ai/en/
<For inquiries regarding the press>
alt Inc., Public Relations, Misako Nishizawa
TEL: 03-6455-4677 e-mail: press@alt.ai
Busy Bee Corporation
e-mail:info@busybee.co.jp
<For inquiries regarding the alliance>
alt Inc., New Business Development Department Yu Kuniyasu
TEL: 03-6455-4677 e-mail: new_bussines_dev@alt.ai