2022/06/01
alt Inc. raises 3.5 Billion JPY in Funding
Personal Artificial Intelligence (P.A.I.) developer alt Inc.(https://alt.ai/en/) (Head office: Minato-ku, Tokyo, Japan, CEO: Kazutaka Yonekura), has raised approximately 3.5 billion yen through a third-party allotment of new shares with Vertex Growth; a VC anchored by Vertex Holdings, a subsidiary of Temasek, a Singaporean investment firm as the lead investor, and other domestic and foreign investors, including existing investors, as subscribers.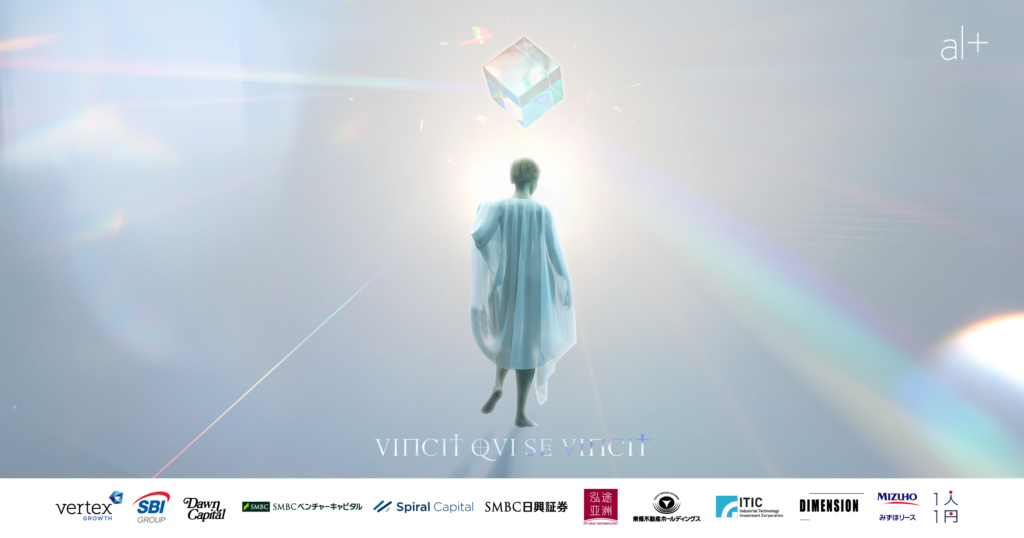 【Background and Aims of Procurement】
Our transcription service "AI GIJIROKU" has achieved solid growth since its release. The funds raised are to be used to invest in promotion, recruitment, R&D to further accelerate our business toward our vision of digital cloning and P.A.I., as well as to acquire a share of the global Voice-to-Text market, which has a large potential market size.
【CEO Comment |  Kazutaka Yonekura, alc Inc.】
First of all, we are very pleased to have completed the Series D in recognition of our "alt technology".
We are very proud of ourselves as a deep-tech company from Japan that has received high expectations from domestic and foreign investors, including Vertex Growth; one of the top growth VC firms in the world.
We would like to thank all of our shareholders who have supported us, our new shareholders, and the many others who have been supportive. In the Voice-to-Text market, which has high growth potential worldwide, we will first become a market leading company in Asia and make great strides toward realizing the ultimate goal of the P.A.I. of alt, which is to "Freedom from unproductive labor"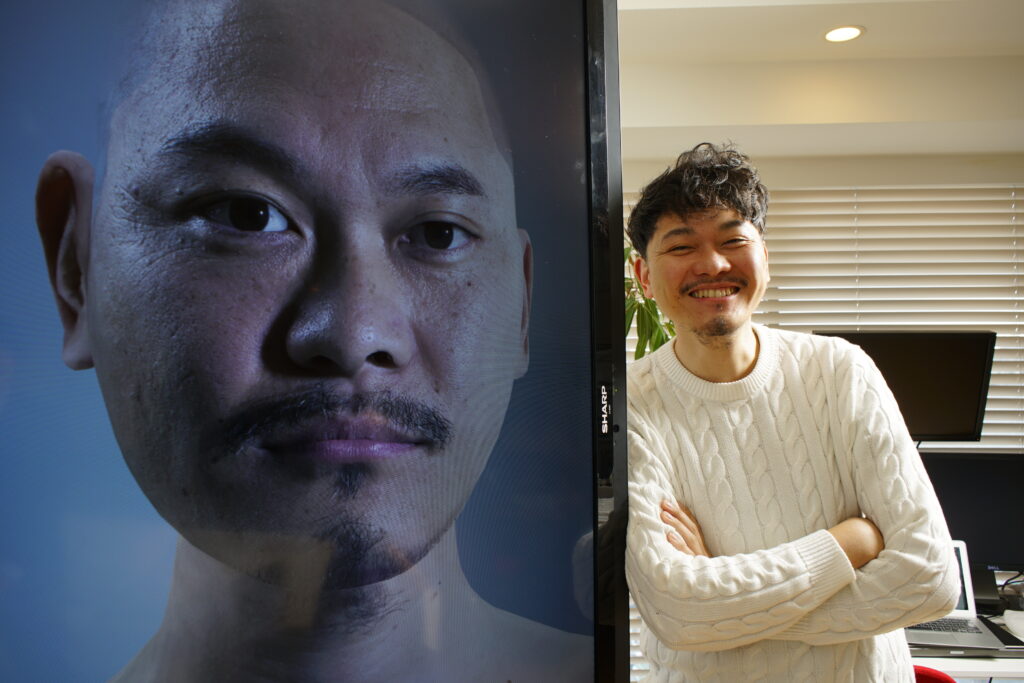 【Investors Comments】
TAM Hock Chuan | Managing Director of ​Vertex Growth
​We chose alt as Vertex Growth's first investment in Japan as we see the strong disruptive potential of AI GIJIROKU, alt's flagship transcription product. In 2020, Vertex Growth invested in a similar tool in the US, Verbit.ai. We witnessed the rapid adoption of AI voice-to-text capabilities across multiple sectors in the US that led Verbit to rapidly become a category leader and a unicorn. We see a similar promise in Japan, where AI GIJIROKU could be widely adopted in business settings to automate the minute-taking practice. alt has a unique personalized AI technology, derived from alt's deep R&D heritage and rich IP portfolio, which has enabled AI GIJIROKU to produce more accurate and near-real-time transcription output with far less training data and lead-time. The same powerful technology base in Personal AI will spawn other innovative products in the near term. This includes the AI call center and survey prediction engine, Nulltitude, that will revolutionize the enterprise sector. The market opportunity for alt is immense, and we look forward to partnering with alt and its management team in its growth journey ahead.
Junya Yasuda, Investment and Sales Department IV General Manager and Ko Iizuka, Deputy General Manager | SMBC Venture Capital Co., Ltd. 
The grand plan of P.A.I., which CEO of alt, Mr. Yonekura has been consistently pursuing since we first invested in alt 6 years ago, is finally taking shape thanks to the hard work and efforts of everyone at alt.
AI GIJIROKU, which brings together the advanced technological capabilities cultivated in the P.A.I., the development process continues to move at a speed unparalleled in my life as an investor. In such a situation, Mr. Yonekura always says, "It's just the beginning!" I am encouraged by his words, and I have decided to invest in AI GIJIROKU for the third time in order to support alt even more.
We hope that AI GIJIROKU and other alt products to be created in the future will become an infrastructure that will free people not only in Japan but also around the world from unproductive labor.
Kazuhiro Ishikura | Representative Partner of Dawn Capital, Akatsuki Ventures Inc.
In recent years, technology has been pervasive in our daily lives, and expectations for its ability to change people's lives are growing even higher with its realization.
Speech recognition technology, which can be applied to communication in various situations, has the potential to be the key factor to support future society. I am convinced that alt, which ultimately aims to develop P.A.I. (Personal Artificial Intelligence) based on its achievements in this area, will be a revolutionary force in the world, originating from Japan.
We would like to contribute to the realization of a society in which humans and technology coexist in harmony.
Shuzo Ueki | Senior Associate of Spiral Capital LLP.
We invested in P.A.I. in the hope that the Digital Clone and P.A.I. developed by alt will solve a fundamental need common to the world: "Freedom from unproductive labor" The first product "AI GIJIROKU", which is a cut-out of the elemental technology of P.A.I., has been adopted by companies of all types and sizes, and has achieved unprecedented explosive growth. We are confident that it will prove its value not only in Japan but also overseas, especially in the Asian region.
Naka Orita | Managing Director of Merchant Banking of SMBC Nikko Securities Inc.
We have participated in this series because we sympathize with the vision of "Freedom from unproductive labor", and we appreciate its advanced technological and developmental capabilities that will make this vision a reality. We have high expectations that the implementation of alt's AI technology in society will lead to innovative productivity improvements through the reduction of unproductive and inefficient labor that exists in the world today.
Yan Dongao | Managing Partner of HT Asia Technology Fund LP
(Venture capital based in Hong Kong, investing in earnest to Japanese startups from 2020)
The fact that Japan's AI and SaaS are large markets and expected to continue to grow, making them very attractive to foreign investors.
alt, which straddles both markets and provides innovative services with its advanced technology, is already gaining a leading position in the voice-to-text market in Japan.
The Digital Clone and P.A.I. that it is developing has the potential to fundamentally change the way individuals and companies interact with each other, and we strongly sympathize with its worldview, which led us to decide this investment. We hope to support P.A.I. in its future expansion into Asia and in its IPO when it meets with overseas institutional investors.
Fumiaki Sato | Group Leader of Group Planning & Strategy Department of Tokyu Fudosan Holdings Corporation
We have launched a program in 2017 to promote open innovation with the aim of co-creating value with startup companies.
In addition to the rapid sales expansion of "AI GIJIROKU," we have invested in alt because we see high potential in the grand vision of the Digital Clone and P.A.I., and the AI elemental technologies and distributed storage technologies utilizing blockchain that have been developed through research and development since the company's establishment. We are pleased to be able to contribute to the further growth of alt. 
Michel Chu | President of Industrial Technology Investment Corporation
Industrial Technology Investment Corporation (ITIC) has been highly interested in companies that can create value by leveraging AI technology. And alt does just that. Transcribing meeting notes has been a tedious and time-consuming task. With AI GIJIROKU, people can be relieved from those non-productive works and focus their brain power on real productivity. We are very excited to participate in alt and we look forward to helping them expand internationally.
Masato Shimodaira | Business Producer of DIMENSION, Inc.
alt is a start-up company that aims for "Freedom from unproductive labor" through the development of P.A.I (Personal Artificial Intelligence). We invested in alt because we sympathize and resonate with its rare vision and the passion of President Yonekura and all members of alt. We look forward to the overseas development of this product, as well as the full-scale launch of AI Interpreter and AI Call Center in the future. We are looking forward to working together to realize our vision.
Eiji Tsuchiya | Representative Director of M3, Inc.
Through the "1P1Y Fund", we are committed to supporting venture companies working to solve social issues centering on healthcare.
We highly evaluate the rapid expansion of adoption of "AI GIJIROKU," which was developed by alt using the technology obtained through P.A.I.'s research and development, and expect that the products and services to be developed in the future, including this service, will help solve the social problem of labor shortage in the world, including the medical industry, and have therefore made this investment. We have invested in the hope that its products and services will help solve the social problem of labor shortages in the medical and other industries.
Through this capital and business alliance, we intend to work together in the medical field to achieve the company's goal of  "Freedom from unproductive labor".
【Funding Summary】
<Amount raised>
 3.52 Billion JPY
<Allotees>
 Vertex Growth Fund II Pte. Ltd.
 SBI Group
 SMBC Venture Capital Co., Ltd.
 Dawn Capital No.1 Investment Limited Partnership (Akatsuki Ventures Inc.)
 Spiral Capital LLP
 SMBC Nikko Securities Inc.
 HT Asia Technology Fund LP (Yitu Capital)
 TSVF1 Investment LPS(Tokyu Fudosan Holdings Corporation CVC)
 Industrial Technology Investment Corporation
 DIMENSION 2nd Investment Limited Partnership
 Mizuho Leasing Co., Ltd.
 M3, Inc.
【Currently Available Positions】
・Chief experience officer (CXO)
・Business: Sales, Marketers, Customer Success
・Development: Project Manager, Product Engineer, AI Engineer
・Corporate: Corporate Development
【Service Product Examples】
・AI GIJIROKU ーFast-growing transcription service
・AI Call Center ーAutomate your company's entire call center operations
・Nulltitude ーAI survey system construction for market research and poll
・AI GIJIROKU 100%* ーAI high-precision transcription service that achieves 100% accuracy by having human intervention. We see global needs in the education, professional, and medical fields, and plan to provide services for data utilization that goes beyond recording.
*We are still in the early stages of full-fledged launch, and are seeking users and alliances.
【About alt Inc.】
Through the research and development of "alt", a P.A.I. (Personal Artificial Intelligence) based on digital cloning technology, we aim to create the first autonomous society in the history of mankind, in which our daily lives themselves become assets that continue to create lasting value, and in which we can govern ourselves based on our own assessment.
Company name : alt Inc.
Website : https://alt.ai/en/
Address: 809 SENQ Roppongi, Shin-Roppongi bldg. 7-15-7 Roppongi, Minato-ku, Tokyo, Japan
Representative: Kazutaka Yonekura, CEO
Establishment : November 2014
Business description : Development and provision of P.A.I. (Personal Artificial Intelligence).
[ P.A.I. ]
P.A.I. (Personal Artificial Intelligence) is an AI that aims to digitize our own narrative and place it in the cloud to perform all digital tasks.
"P.A.I." is a registered trademark of alt.
 Concept movie of P.A.I. : 
--- Our AI solutions (Partial) ---
◆Inquiries for our AI solutions
https://alt.ai/aiprojects/en


◆AI GIJIROKU (AI Minutes)" official website
https://gijiroku.ai/en


◆"AI GIJIROKU (AI Minutes)" Business Plan official Website
https://gijiroku.ai/premium


◆The world's first AI clone questionnaire "Nulltitude" official website
https://nulltitude.ai/en


◆"NeoRMR" Operator AI Support System official website
https://alt-technologies.com/rmr/en


◆"AI TSUYAKU (AI Interpreter)" official website
https://tsuyaku.ai/


◆"AI Call Center" official Website
https://aicallcenter.ai/


◆"AI Moderator" official website
https://aimoderator.ai/


◆"AI Translation" official website
https://honyaku.ai/


◆"Linguacode.AI" (International version of "AI Translation") official website
https://linguacode.ai
<For inquiries regarding the press and media>
Public Relations representative : Misako Nishizawa
TEL: +81-3-6380-7076
E-mail: press@alt.ai