2023/02/22
alt Inc. forms business alliance with Vector Inc.
The project is a demo for next-generation PR DX solution services using large-scale language processing models such as GPT-3
alt Inc.(https://alt.ai/en/), a Japan based developer of AI Clone and Personal Artificial Intelligence (P.A.I.®️) (Head Office: Minato-ku, Tokyo, Japan; CEO: Kazutaka Yonekura), has formed a business alliance with VECTOR INC. (headquartered in Minato-ku, Tokyo; Chairman and President: Hajime Nishie; TSE Prime: 6058; hereinafter "Vector") and will begin demonstration tests for the servicing of PR DX solutions by utilizing GPT-3, an artificial intelligence model for natural language processing developed by OpenAI, which is also incorporated in ChatGPT, and LHTM-2*1, a large-scale language processing model developed by alt.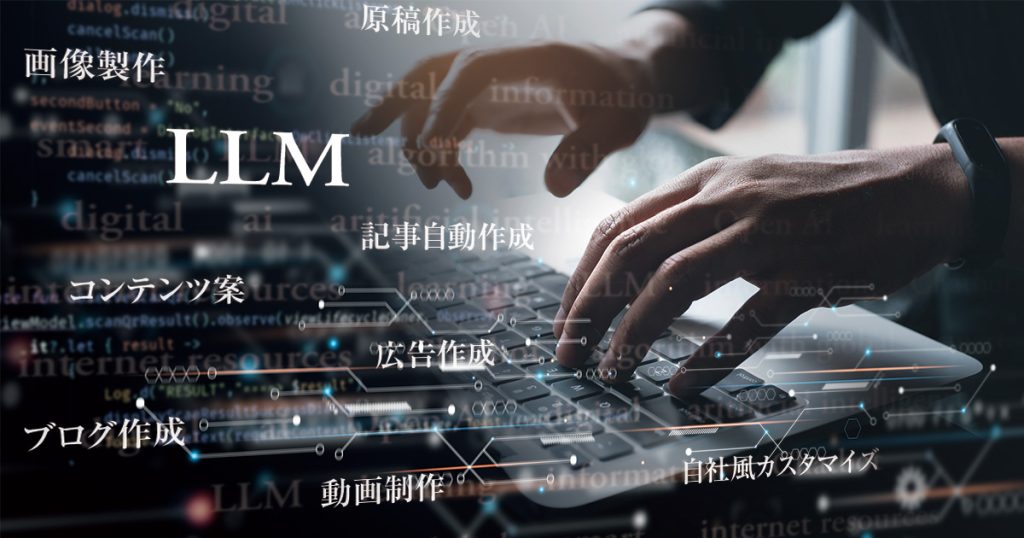 Vector Inc. has been promoting DX in the public relations field—which has tended to rely heavily on individual capabilities—growing its business along with its client companies to offer them more efficient and productive solutions.
GPT-3 enables the automated drafting of a wide range of PR collateral, including on-demand media articles, press releases, advertising creatives, video scripts, and more. A key advantage of models like GPT-3 is that they facilitate the creation of customized content for each individual company. Vector hopes to create an environment in which PR professionals can concentrate on developing high-level strategies and creative plans by leveraging AI to help with text generation.
Utilising our company's leading language processing technology and know-how in Asia, together with the Vector's years of expertise in PR operations, we aim to achieve speedier and deeper product-out and provide our clients with quicker, more effective PR services. This project will also see the development of the "PR Vector" system.
In addition to providing the services mentioned above using GPT-3, this demonstration project will establish measures to address the following key issues of the relevant generative AI technology:
[ Issue 1: Ensuring factuality ]
Generative AI has been known to output sentences that have no basis in fact. We have confirmed that it is possible to output factual documents by utilising our fine-tuning/personalization technology and customising the language processing model to prioritise factuality.
[ Issue 2: Updating the amount of knowledge ]
Sometimes AI text models do not know when the information they use is out of date, making it difficult to output documents that are relevant to the present time. We have confirmed that it is possible to evolve the language processing model sequentially and respond to daily social changes by utilizing our technological knowledge and inputting recent information in real time.
[ Issue 3: Limitations on output ]
Normally, generative AI cannot limit the scope of its output. However, we have successfully used code from previous projects to limit the output of GPT-3, for example, not to answer anything other than FAQs, and to output text that meets the client's needs.
[ Issue 4: Security vulnerability ]
Finally, training data that is stored externally can be affected by other models. We have created a closed environment in which learning results are not affected by other models. We believe that this makes it possible to provide our clients with a reliable and high-quality service.
In September 2021, we announced the launch of our proprietary large-scale language processing model, LHTM (Large-scale Heuristic Thinking Model)*2. After a year and a half of continuous research and development, we proudly announced LHTM-2 in February 2023.
LHTM-2 utilises the same number of parameters as OpenAI's GPT-3 and other large-scale language processing models, and while it is capable of generating natural text, it is also designed to be flexible enough to be customised and to internally guide fact-based output. 
Also in February, we announced that we will begin supporting demonstration projects in various industries by leveraging our language processing technology and expertise in building large-scale language processing models.
Through this venture in generative AI, we will continue to accelerate research and development toward the realisation of a society in which everyone can make the most of their lives without being bound by the constraints of time and space. Our mission is to "free humanity from labor."

※1:https://alt.ai/news/news-1892/
※2:https://alt.ai/news/news-1454/
▶For inquiries about LHTM-2/GPT-3 and other large-scale language processing solutions
 https://alt.ai/aiprojects/gpt3/
【 About VECTOR INC. 】
Company Name:VECTOR INC.
Address:18F Akasaka Garden City, 4-15-1 Akasaka, Minato-ku, Tokyo
Establishment :March 30, 1993
Representative:Keiji Nishie
Capital:2,880 million yen (as of February 28, 2022)
Business:PR business, press release distribution business, video release distribution business, direct marketing business, media business, HRTech business, digital marketing business, investment venture business, etc.
URL:https://vectorinc.co.jp/en/
【 About alt Inc. 】
Company Name:alt Inc.
Address:Shin Roppongi Building, 7-15-7 Roppongi, Minato-ku, Tokyo
Establishment :November 2014
Representative:Kazutaka Yonekura
Capital:3,218 million yen (as of December 31, 2022) *Including capital reserve
Business:Research and development of P.A.I.®️, and development and provision of products such as "AI GIJIROKU," an automatic meeting minutes tool using elemental technologies, and "AI Call Center," a voice dialogue solution that enables free dialogue with AI, and other general AI contract development.
URL:https://alt.ai/en/
<For inquiries from the press>
Public Relations, Misako Nishizawa
TEL: 03-6455-4677 e-mail: press@alt.ai

<For inquiries regarding the alliance>
New Business Development Department, Junya Iizuka
TEL:03-6455-4677 e-mail:new_bussines_dev@alt.ai