2021/07/19
alt and Video Research Start Generating Digital Clones for Surveys Utilizing Emes, a Distributed Computing Platform
Personal Artificial Intelligence (P.A.I.) developer alt Inc. (Head office: Minato-ku, Tokyo, Japan, CEO: Kazutaka Yonekura), has started a demonstration experiment of the "Digital Clone Research System" in collaboration with Video Research Inc. (headquartered in Chiyoda-ku, Tokyo; hereinafter referred to as "Video Research") to start a demonstration experiment of the "Digital Clone Research System".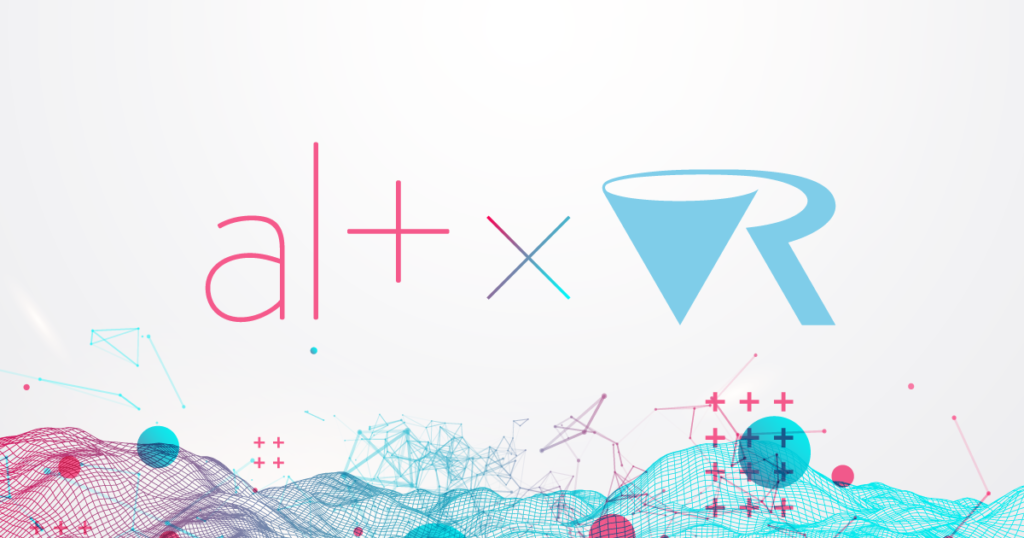 【Assumption】
The digital cloning method perfected by alt can be classified into the following two types based on the data used during training.
Type 1: A method that uses the lifelog data of the original human clone as training material
Type 2: Cloning based on the quantitative information of the source human.
Digital cloning is, by its very nature, a technology that duplicates the values and orientation of the original human being. Therefore, the first type of method above is mainly used.
However, more quantitative information based on statistical methods has been collected in the past in marketing surveys, and the majority of the information held by many companies is of that type.
【Summary】
In this demonstration experiment, we will generate digital clones based on Video Research's large, representative, single-source data. This data is high-definition quantitative data, and is a highly reliable indicator of media contact. In order to realize its next-generation guiding principle, "Research 4.0,"2 Video Research aims to use alt's digital cloning technology to acquire qualitative output as well. To achieve this goal, the second type of method described above will be employed.
【About the Operation】
Since this method requires more computing power and time than the first type, we will use the distributed computing platform alt Emes, which has been built by alt.
■ alt Inc.
Through the research and development of alt, a P.A.I. (Personal Artificial Intelligence) based on digital cloning technology, we aim to create the first autonomous society in the history of mankind, in which our daily lives themselves become assets that continue to create lasting value, and in which we can govern ourselves by our own assessment.


alt Clone Conference 3 will be held!
>>To participate, please fill out the registration form below! < <
https://event.alt.ai/clone-conference-3
【Date】Wednesday, July 21, 13:00 - 16:00 (May be extended significantly)
【Outline】 Clone Conference 3 - Excursions
【Cost】 Free
The event will be broadcasted simultaneously via Zoom and YouTube Live.
【Deadline for registration】 Tuesday, July 20, 15:00
The event will be broadcast simultaneously on Zoom and YouTube Live.
     >> https://event.alt.ai/clone-conference-3 < <
--- About Us ---
Company name : alt Inc.
Website : https://alt.ai/en/
Address: 9F SENQ Roppongi,Shin-Roppongi bldg. 7-15-7 Roppongi, Minato-ku, Tokyo, Japan
Representative: Kazutaka Yonekura, CEO
Establishment : November 2014
Business description : Development and provision of P.A.I. (Personal Artificial Intelligence).
■ Video Research Ltd.
Video Research Ltd. was established in 1962 as the only research organization in Japan that provides TV ratings data.
Since then, Video Research has been providing cutting-edge data such as TV ratings surveys, radio listening rate surveys, and various other media and marketing data in Japan, and providing total support for corporate marketing issues.
[P.A.I.]
P.A.I. (Personal Artificial Intelligence) is an AI that aims to digitize our own narrative and place it in the cloud to perform all digital tasks.

*P.A.I. 
"P.A.I." is a registered trademark of alt.
Concept movie of P.A.I. : 
https://www.youtube.com/watch?v=AqTDorosHwY
*2 Research 4.0
Research 4.0 is the next generation of marketing and research technologies based on new technologies, such as digital cloning using AI. Video Research positions "Research 1.0" as "Human face-to-face research," "Research 2.0" as "PC Internet research," and "Research 3.0" as "Logs and sensing data.
--- Our AI solutions (Partial)---
◆Inquiries for our AI solutions
https://alt.ai/aiprojects/en


◆AI GIJIROKU (AI Minutes)" official website:
https://gijiroku.ai/en


◆The world's first AI clone questionnaire "Nulltitude" official website
https://nulltitude.ai/en


◆"NeoRMR" Operator AI Support System official website
https://alt-technologies.com/rmr/en


◆"AI TSUYAKU (AI Interpreter)" official website
https://tsuyaku.ai/


◆"AI Call Center" Official Website
https://aicallcenter.ai/
<For inquiries regarding the press and media>    
Public Relations representative : Misako Nishizawa
Phone : +81-3-6380-7076
E-mail: press@alt.ai
<For inquiries regarding the event>    
Public Relations representative : Asai
Phone : +81-3-6380-7076
E-mail: poc@alt.ai