2023/09/15
alt Inc. collaborates with oVice to accelerate DX combining virtual office and personal AI technology
〜The two companies have raised a total of 14.8 billion yen, realizing a new way of working through one of Japan's leading tech ventures〜

alt Inc.(https://alt.ai/en/), a Japan based developer of AI Clone and Personal Artificial Intelligence (P.A.I.®️) (Head Office: Minato-ku, Tokyo, Japan; CEO: Kazutaka Yonekura), is pleased to announce the start of a service collaboration with oVice, Inc. (headquarters: Nanao City, Ishikawa Prefecture; Representative Director and CEO: John Sehyun; hereinafter referred to as oVice), which provides "ovice'', a two-dimensional business metaverse that allows everyone to connect from anywhere. The two companies will develop services to include automatic creation, summarization, and real-time translation of minutes in virtual offices, as well as real-time simultaneous translation based on the voice of the person speaking, thereby reducing unproductive work. We look forward to creating a variety of services that help eliminate Non-productive constraints/physical constraints.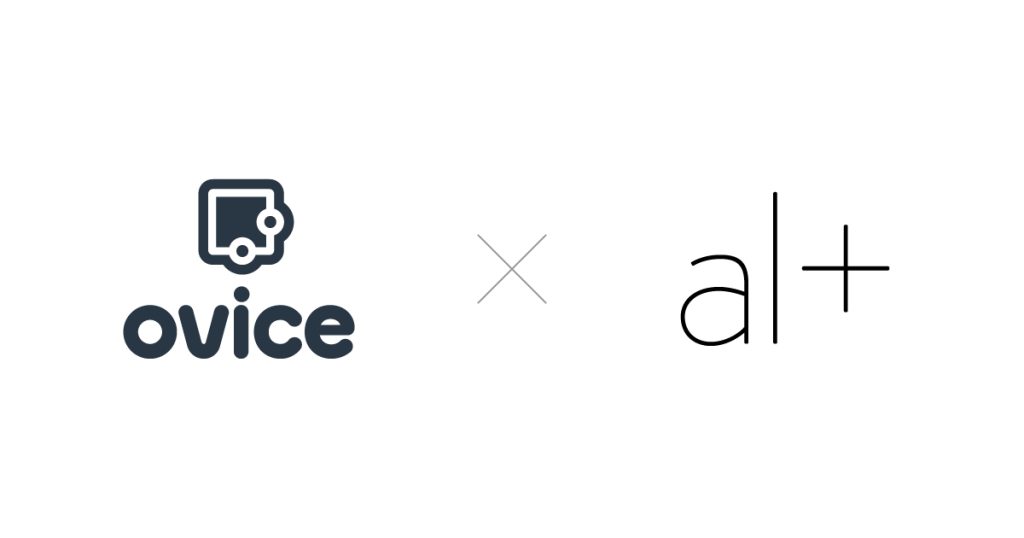 ◆Background and content of service collaboration
While remote work has become widespread in the wake of the coronavirus pandemic, and workplaces are increasingly being dispersed beyond the office, constraints on the choice of work styles and locations due to business partners, work content, environment, and more continue to be a social issue. In addition, communication loss due to the decentralization of work locations has led to a decline in organizational productivity and mental health problems among employees who spend more time at home. In other words, it cannot be said that the DX of the office environment is progressing just because remote work has become widespread, and we must work as a society to resolve these issues with work productivity and employee isolation.
oVice, which aims to "eliminate physical constraints from people's lives," and alt, which aims to "free people from unproductive labor," will work together to provide more convenient working hours and places by linking their technologies. Specifically, we will work to realize the following services by combining oVice's virtual office technology with alt's high-precision AI-based voice recognition technology.
・Automatically convert employee conversations, meetings, and business negotiations into text and turn them into assets for the company
・In addition to resolving language barriers through simultaneous translation, we will further revitalize global communication by combining high-precision real-time speech recognition, translation, and speech synthesis.
・Provide a more autonomous office environment through the proliferation of "virtual assistants" that utilize personal AI technology
   We will announce the specific service content and service start date once preparations are complete.
▶For inquiries about alt AI Solutions
■About oVice, Inc.
oVice develops and provides a business metaverse called ovice that allows anyone to connect from anywhere. The company announced on August 31, 2022 that raised a total of 4.5 billion yen in its Series B round through a third-party allotment to multiple investors, including new investors and existing shareholders, as well as loans from multiple financial institutions.
◆What is ovice? A two-dimensional avatar-based business metaverse
ovice is a two-dimensional business metaverse that "connects" anyone from anywhere. Since the service launched in August 2020, it has been used in a variety of applications, including virtual offices for telework, online events, and open campuses, and has been introduced by approximately 4,000 companies as of the end of April 2023.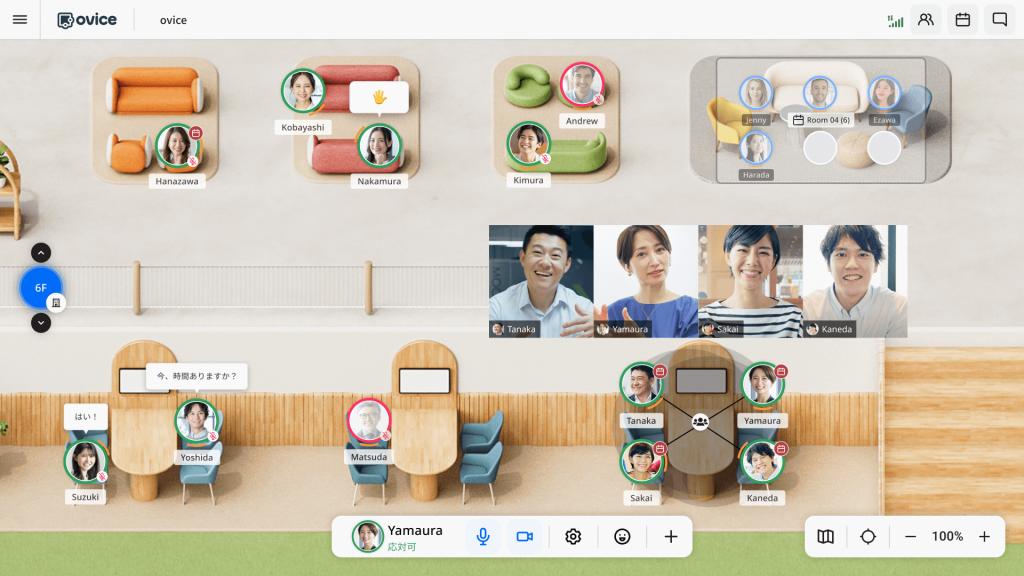 ■ About alt Inc.
Established in November 2014, alt Inc. is a venture firm with the mission of freeing humankind from non-creative/unproductive labor through the creation of P.A.I. ® (Personal Artificial Intelligence) and AI clones. We also develop and provide SaaS products such as AI GIJIROKU, which utilizes voice recognition technology born from the development of AI dialogue engines. As of September 2023, our cumulative funding has reached over 8 billion yen.
<Media Inquiries to:>
oVice Inc. public relations
e-mail:media@ovice.co
alt Inc. Misako Nishizawa (Media Relations)
e-mail:press@alt.ai
<Alliance Inquiries to:>
We provide AI solutions and support regardless of genre, including IT, finance, construction, logistics, media, manufacturing, retail, and service industries.
Please feel free to contact us.
Katsuya Asai (AI Solutions Business Department)
e-mail:ai-solutions@alt.ai