2023/04/19
Number of Companies Using alt Inc.'s AI GIJIROKU Surpasses 6,000
alt Inc.(https://alt.ai/en/), a Japan based developer of AI Clone and Personal Artificial Intelligence (P.A.I.®️) (Head Office: Minato-ku, Tokyo, Japan; CEO: Kazutaka Yonekura), is pleased to announce that the number of companies using AI GIJIROKU, an AI automated meeting minutes tool developed and provided by our company, has surpassed 6,000 companies.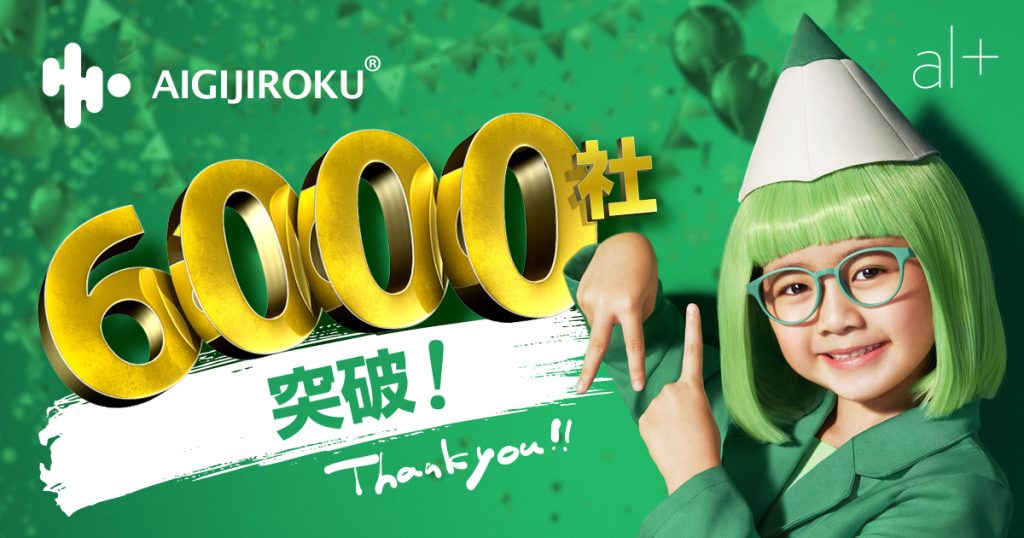 AI GIJIROKU is used by companies in an ever-increasing range of industries, but the software has recently become especially popular in the fields of architecture, medicine, and law. We are proud to say that this is the result of our industry-specific enhanced speech recognition engine, which we have been working on to meet the needs of our customers.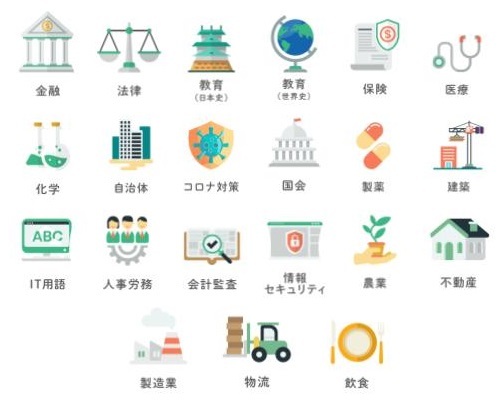 In just three years since the launch of AI GIJIROKU, the number of companies using it has surpassed 6,000, and the service has been highly acclaimed for its unprecedented speed of growth in the history of SaaS in Japan. The automatic generation of personalized AI models, a key feature of AI GIJIROKU, has also been recognized for achieving the highest level of accuracy in Japan.
Not content with this achievement, we will continue to strengthen our customer support system, further improve the UI/UX, and advance our core technologies. Through AI GIJIROKU, we hope to contribute to the DX of each and every user's daily work and to the realization of a more affluent society.
▶ Notice of the most recent update of "AI GIJIROKU
February 2023 :
"AI summary function": https://alt.ai/news_en/ai-gijiroku-japans-most-popular-ai-minutes-service-introduces-ai-summary-functionalts-large-scale-language-processing-model-lhtm-2-is-used-to-significantly-shorten-the-time-required-to-create-me/
March 2023 :
"Clearing function" : https://alt.ai/news_en/clearing-function-introduced-to-ai-gijirokuai-gijiroku-japans-most-popular-ai-meeting-minutes-service-now-includes-clearing-ai-summary-bookmark-agenda-and-free-memo-functions-in-a-one-stop-pla/
"Internal voice recording function (alt virtual microphone)" : https://alt.ai/news_en/alt-to-incorporate-internal-voice-recording-function-alt-virtual-microphone-in-ai-gijirokuenables-transcription-of-any-audio-played-back-on-a-pc/
"AI GIJIROKU 100" is available : https://alt.ai/news_en/alt-launches-ai-gijiroku-100-for-human-correction-of-automatically-generated-transcripts-achieves-100-accuracy-in-creating-minutes-by-directly-requesting-corrections-and-sentence-alignment/
 "AI Assistant function" : https://alt.ai/news_en/ai-gijiroku-equipped-with-ai-assistant-function-to-automatically-extract-important-points-to-dos-conclusions-and-agreements-makes-the-automatic-creation-of-meeting-minutes-even-easier-to-improve-op/
▶ For inquiries regarding the introduction of AI GIJIROKU
https://gijiroku.ai/company-contact/
【AI GIJIROKU Free Webinar Information!】
Date:Wednesday, April 19, 2023 14:00~15:00
Summary:[Are you looking back at the minutes?]
Seminar on using meeting minutes not only as records, but also as know-how
Method:Free online seminar *Zoom will be used.
Application URL:https://event.alt.ai/aigijiroku_2023apr19
■ "Minutes already taken at the end of the meeting" 
      What is the AI GIJIROKU automatic transcription tool?
AI GIJIROKU is an automated meeting minutes tool that improves transcription accuracy with each use of its AI learning function. It supports real-time simultaneous translation in more than 35 major languages and boasts 99.8% speech recognition accuracy, even in specialized industries such as finance, medical, pharmaceutical, chemical, and construction. It can personalize sentences automatically learned from users' SNS, e-mail, and dictionary data, and personalize speaker identification by identifying users' voiceprints.
■ About alt Inc.
Founded in November 2014, alt is a venture company that "aims to free people from unproductive labor" by creating P.A.I.®️ (Personal Artificial Intelligence) and AI clones. We also develop and provide SaaS products such as AI GIJIROKU, which utilizes speech recognition technology derived from the development of AI dialogue engines. 3.5 billion yen was raised in a Series D funding round in June 2022, bringing our total amount raised to 6.2 billion yen.
https://alt.ai/en/

▶ Wednesday, May 24, 15:00~18:30
We are pleased to announce alt Conference 2023 - Life or Death : The Destruction and Creation of Generative AI -  We look forward to seeing you there.
Overview and details: https://alt.ai/news_en/alt-to-host-alt-conference-2023-life-or-death-disruption-and-creation-caused-by-generative-ai-on-wednesday-may-24-from-300-to-630-p-m-how-will-the-world-chang/
<For inquiries from the press>
alt Inc., Public Relations, Misako Nishizawa
TEL: 03-6455-4677 e-mail: press@alt.ai

<For inquiries regarding the alliance>
alt Inc., Sales, Tatsuya Kawaguchi
TEL: 03-6455-4677 e-mail: gijiroku@alt.ai