2023/07/03
alt Inc.'s no-code BRAIN generation platform altBRAIN produces AI-generated escape games
〜A new horizon for game production, made possible by our original large-scale language model LHTM-2.
alt Inc.(https://alt.ai/en/), a Japan based developer of AI Clone and Personal Artificial Intelligence (P.A.I.®️) (Head Office: Minato-ku, Tokyo, Japan; CEO: Kazutaka Yonekura), is pleased to announce that our no-code BRAIN generation platform "altBRAIN" (https://altbrain.ai/), which utilizes our large-scale language model "LHTM-2" (here), developed and provided by our company, has successfully produced an AI.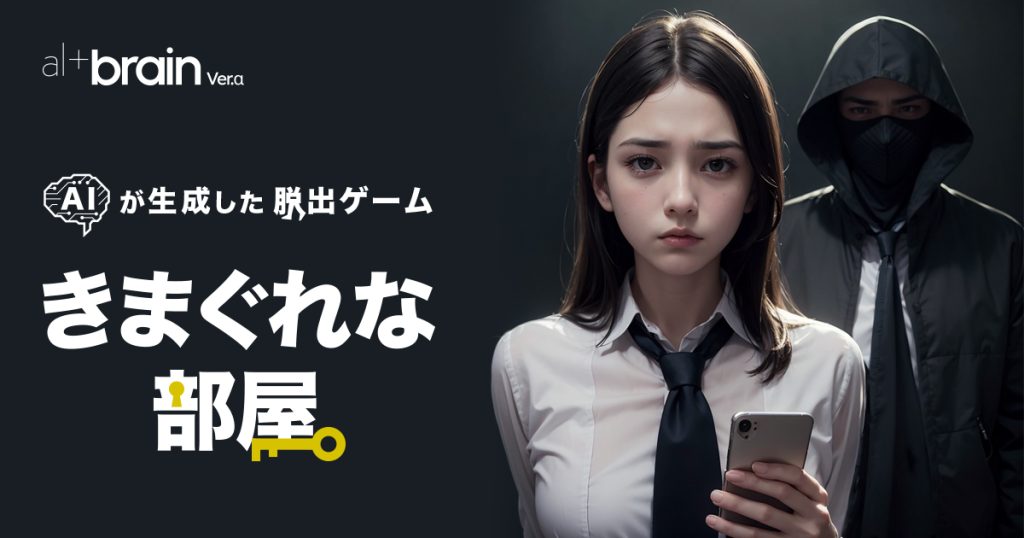 altBRAIN is a no-code platform that allows users to easily create a wide variety of BRAINs, including game strategy BRAINs, medical interview BRAINs, and the BRAINs of various historical figures and celebrities like Nobunaga Oda. The current alpha version offers approximately 20 BRAINs, all of which can be used free of charge. The official launch of this service is scheduled for August 2023, with the goal of providing more than 100 BRAINs.
Today, alt is pleased to announce the release of "The Whimsical Room," a prototype AI escape game. This game is a potential touchstone for how the latest generative AI technologies such as LLMs (large-scale language models) will be applied to game development in the future.
We will continue to research and develop these unique game generation technologies, as well as begin offering a service for game production companies to undertake game production with interactive message functions that apply LLM technology. The service is available on altBRAIN, enabling the production of a wide range of games.
>Click here to register as a friend on the LINE app.<
https://line.me/R/ti/p/@149pqlgq
alt looks forwards to pursuing new frontiers in the entertainment industry by utilizing the language processing technology we have cultivated. We aim to contribute to the realization of a more affluent society through further innovation in game production with altBRAIN and the generation various platforms using LHTM-2.
▶For inquiries about altBRAIN
▶For inquiries about LHTM-2/GPT and other large-scale language processing solutions
 https://alt.ai/aiprojects/gpt/
■ About alt Inc.
Founded in November 2014, alt is a venture company that "aims to free people from unproductive labor" by creating P.A.I.®️ (Personal Artificial Intelligence) and AI clones. We also develop and provide SaaS products such as AI GIJIROKU, which utilizes speech recognition technology derived from the development of AI dialogue engines. 3.5 billion yen was raised in a Series D funding round in June 2022, bringing our total amount raised to 6.2 billion yen.
https://alt.ai/en/

<Media Inquiries to:>
Misako Nishizawa (Media Relations)
e-mail:press@alt.ai
<Alliance Inquiries to:>
We provide AI solutions and support regardless of genre, including IT, finance, construction, logistics, media, manufacturing, retail, and service industries.
Please feel free to contact us.
Katsuya Asai (AI Solutions Business Department)
e-mail:altbrain@alt.ai