2021/09/17
alt Inc. Digital clone alt Large Scale Empirical Thinking Model (LHTM) is now available.
Personal Artificial Intelligence (P.A.I.) developer alt Inc.(https://alt.ai/en/) (Head office: Minato-ku, Tokyo, Japan, CEO: Kazutaka Yonekura), has started offering a natural language model, the Large Scale Empirical Thinking Model (LHTM).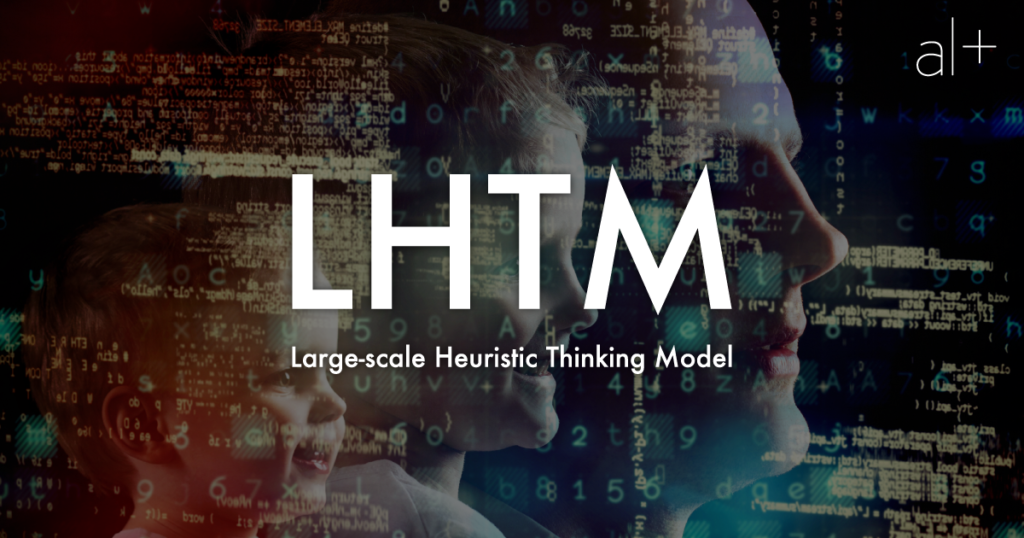 Overview
The essence of the digital cloning technology that we have been researching and developing is to capture the distortions of thought that appear in human communication. This distortion can be measured as the distance from the average of a set of many individuals.
The recently released alt Large-Scale Heuristic Thinking Model is a digital cloning study applied to language. By making an average language model experience an individual's life log over time, it is possible to give the original language model an inherent distortion.
Applications
It is now possible to give specific personalities to previously impersonal dialogue models such as chatbots, and realize more flexible and natural dialogue.
We have already started to provide this model to various corporate communication services, as well as through our AI Call Center and other products.
About LHTM
By using the computing power of our distributed computing platform Emeth, we aim to build our own average language model with 175 billion parameters, which is the world's highest level at present, within one year. We then aim to build a language model with 1 trillion parameters as a milestone for the next generation in line with the expansion of Emeth. We also aim to build a 1 trillion parameter language model as a milestone for the next generation.
In addition, while ordinary language models are concerned with the prediction accuracy of subsequent characters or strings, LHTM is concerned with the accuracy of distortion reproduction. Therefore, it is exponentially more impacted by the number of individuals in the experienced lifelog than by the size of the average language model on which it is based.
Our goal is to generate 10 million individualized models by the end of the year, followed by 100 million, to achieve the construction of the world's largest individualized language model.
■ alt Inc.
Through the research and development of "alt", a P.A.I. (Personal Artificial Intelligence) based on digital cloning technology, we aim to create the first autonomous society in the history of mankind, in which our daily lives themselves become assets that continue to create lasting value, and in which we can govern ourselves based on our own assessment.
Company name : alt Inc.
Website : https://alt.ai/en/
Address: 9F SENQ Roppongi,Shin-Roppongi bldg. 7-15-7 Roppongi, Minato-ku, Tokyo, Japan
Representative: Kazutaka Yonekura, CEO
Establishment : November 2014
Business description : Development and provision of P.A.I. (Personal Artificial Intelligence).
[P.A.I.]
P.A.I. (Personal Artificial Intelligence) is an AI that aims to digitize our own narrative and place it in the cloud to perform all digital tasks.

*P.A.I. 
"P.A.I." is a registered trademark of alt.
Concept movie of P.A.I. : 
https://www.youtube.com/watch?v=AqTDorosHwY


--- Our AI solutions (Partial)---
◆Inquiries for our AI solutions
https://alt.ai/aiprojects/en


◆AI GIJIROKU (AI Minutes)" official website
https://gijiroku.ai/en


◆"AI GIJIROKU (AI Minutes)" Business Plan official Website
https://gijiroku.ai/premium


◆The world's first AI clone questionnaire "Nulltitude" official website
https://nulltitude.ai/en


◆"NeoRMR" Operator AI Support System official website
https://alt-technologies.com/rmr/en


◆"AI TSUYAKU (AI Interpreter)" official website
https://tsuyaku.ai/


◆"AI Call Center" official Website
https://aicallcenter.ai/


◆"AI Moderator" official website
https://aimoderator.ai/


◆"AI Translation" official website
https://honyaku.ai/


◆"Linguacode.AI" (International version of "AI Translation") official website
https://linguacode.ai
<For inquiries regarding the press and media>    
Public Relations representative : Misako Nishizawa
Phone : +81-3-6380-7076
E-mail: press@alt.ai
<For inquiries regarding the event>    
Public Relations representative : Asai
Phone : +81-3-6380-7076
E-mail: sales@alt.ai