2019/05/08
Announcement – Dr. Tomoyuki Nishita, Ph.D., Professor Emeritus of the University of Tokyo, joins alt inc. as Advisor.
alt inc. (alt) is pleased to announce that Dr. Tomoyuki Nishita, Ph.D., Professor Emeritus of the University of Tokyo (former Professor of Complexity Science and Engineering, Graduate School of Frontier Sciences) has joined alt as the Adviser.
Dr. Nishita is the world's leading researcher in the fields of CG, CAE and fluid analysis.  With Dr. Nishita joining alt as the Adviser, we will accelerate the materialization of the digital world we are aiming to create, which is to digitally reproduce the real world by connecting the physical and digital.
alt is conducting research to utilize the huge arithmetic processing capacity acquired from "alt Emeth" (* 1), a large-scale distributed computing system developed by alt, for a neural network as well as a CG rendering resource.
Dr. Nishith, who is the leading international CG researcher as well as a mentor of Japan's CG researchers, will participate as Adviser and will provide alt with various advice regarding alt's researches, developments and business models from a broad perspective, such as the utilization of CG technology in "P.A.I. (Personal Artificial Intelligence)" (* 2), utilization of the computing systems accumulated in "alt Emeth" in the CG industries, etc.  In turn, alt wishes to reflect Dr. Nishita's valuable advice on advancing alt's development projects.
By earning the support of Dr. Nishita, alt would like to contribute to the development of a computing platform which could benefit the CG creators and CG researchers of the world by its high convenience and performance.
[Profile of Dr. Tomoyuki Nishita]
Born in Hiroshima Prefecture in 1949.  Appointed Professor of the University of Tokyo in 1998 (retired in March 2013 and appointed Professor Emeritus in June 2013).  Appointed Professor of Hiroshima Shudo University in 2013.
Started research of computer graphics from 1970 and researched on technologies such as Hidden Line Removal, Hidden Surface Removal and Shaded Display.  He is one of the inventors of the "Radiosity Method", which is a technology to draw a very realistic penumbra by calculating the mutual reflections of lights.  He continued his research activities enthusiastically, and in 2005 he was awarded the Steven Anson Coons Award of ACM SIGGRAPH, which is called the Nobel Prize of the CG Industry (Dr. Nishita was the first Asian to be awarded the prize), and in 2006 he was awarded CG-Japan Award of NICOGRAPH.  On that year "Nishida Prize" was founded in the Institute of Image Electronics Engineers of Japan to be awarded to the authors of outstanding papers on CG.  In 2017 he was awarded the Life-Time Achievement Award and Medal with Purple Ribbon from the Japanese Government.
He has been the Director of Prometech CG research since April 2019.  (business transferred from Dwango CG Research)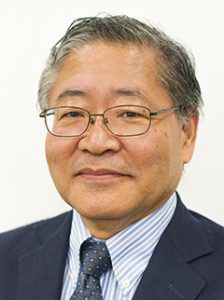 *1 About "alt Emeth"
 "alt Emeth" is a new decentralized architecture realized by combining distributed computing technology and neural network technology. It is a platform that enables to secure the large-scale computing power required for the learning of artificial intelligence, as it networks the surplus capacity of personal computers and servers scattered all over the world via the Internet. By opening the door to those who wish to use it for various purposes, such as for quantum computing and CG rendering, as well as computing AI, we aim to secure world's leading computing power as a sharing model for distributed computing that is more efficient and highly convenient. The "participant" who provides resources to the distributed computing service "alt Emeth" can do the work of "user" who wants to use large-scale arithmetic and obtain the distribution of the reward. The "user" aims to be able to use a large-scale computing service at a lower cost without using a huge amount of computing investment by sharing model of computing process using this blockchain.

*2 P.A.I.
 "P.A.I." is an AI that aims to digitize our own intentions and place it onto the cloud to make the clone do any digital work. "P.A.I." is a registered trademark of alt.
Concept movie of "P.A.I.":