2023/03/08
alt Inc. releases two additional free white papers on next-generation voicebot AI Call Center
The white papers provide success stories of overseas voicebot use and cost reduction
alt Inc.(https://alt.ai/en/), a Japan based developer of AI Clone and Personal Artificial Intelligence (P.A.I.®️) (Head Office: Minato-ku, Tokyo, Japan; CEO: Kazutaka Yonekura), is releasing free white papers that provide basic information for voicebot beginners and help users of alt's next-generation voicebot, AI Call Center, to resolve questions.
Two new papers are now available free of charge: "Call Center Revolution: Voicebot Overseas Case Studies" on the latest overseas voicebot implementation case studies, and "Implementing AI Voicebots to Reduce Costs", a collection of successful call center operations case studies.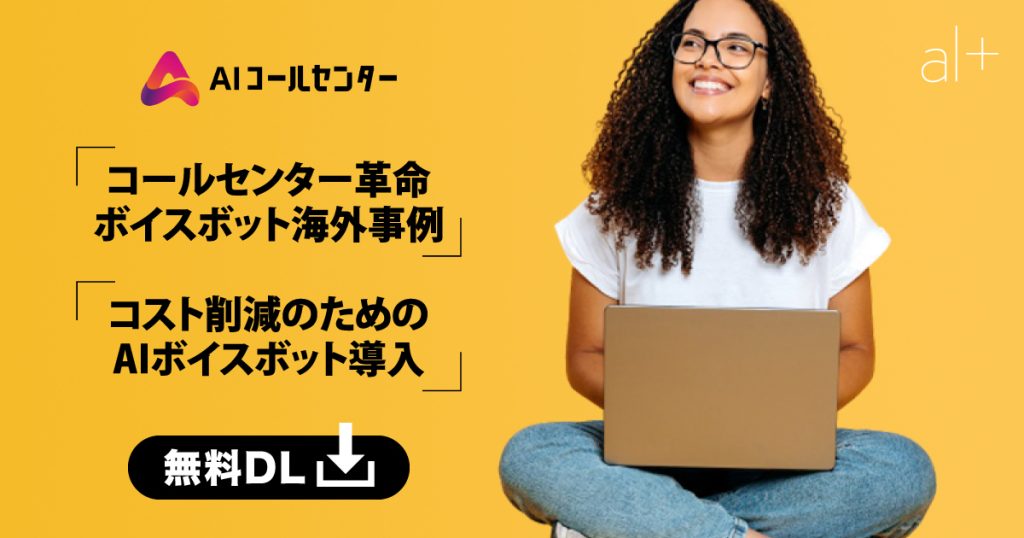 【About AI Call Center 】https://aicallcenter.ai/
AI Call Center is an AI solution for call center operations in the 'new normal' era. It enables free dialogue with AI using natural language processing technology that alt has cultivated over many years of research and development.
Introduction video: https://youtu.be/oktj89pSn4M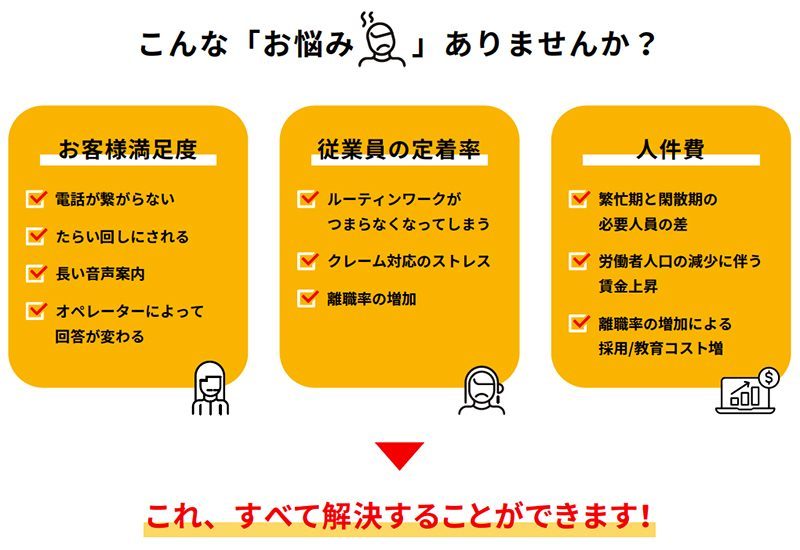 【AI Call Center white paper introduction 】
■  1. AI Call Center revolution voicebot overseas case studies
The overseas AI voice market is expected to grow by approximately 250% between 2021 and 2026. This white paper introduces overseas voicebot case studies for several industries, including healthcare, finance, and retail. It shows how voicebots can not only reduce operational costs and resources, but also improve customer satisfaction.
Download URL: https://share.hsforms.com/1ZsZpP0JvQYubB8oQMYtBlw5mb23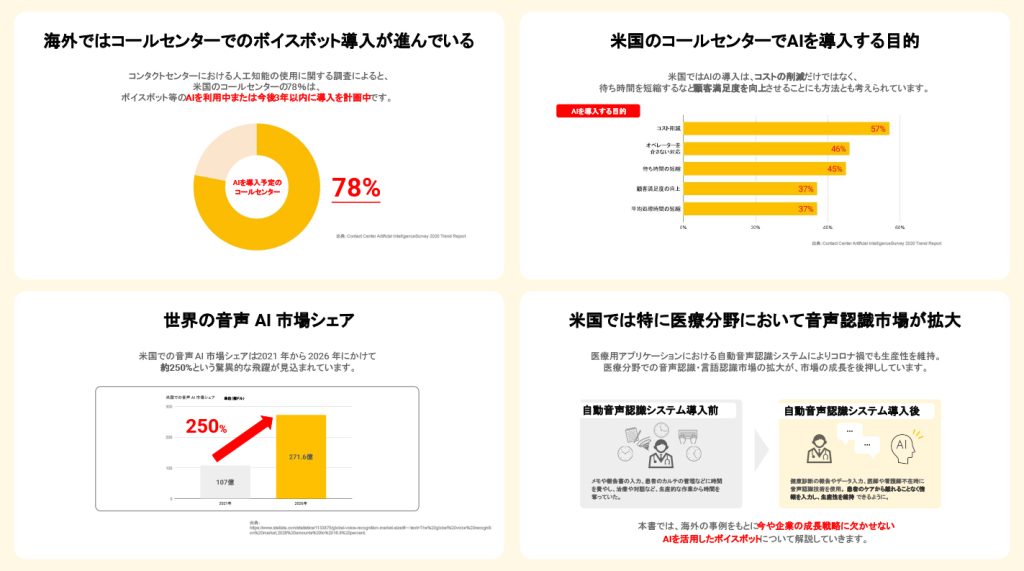 ■ 2. AI Call Center: Implementing AI voicebots to reduce costs
This white paper shows how voicebots can be introduced to improve call center operations, and deal with challenges like increased labor and recruitment costs, without compromising the quality of customer service.
Download URL: https://share.hsforms.com/1o7wtHY9GQDO-3fsF01vlKQ5mb23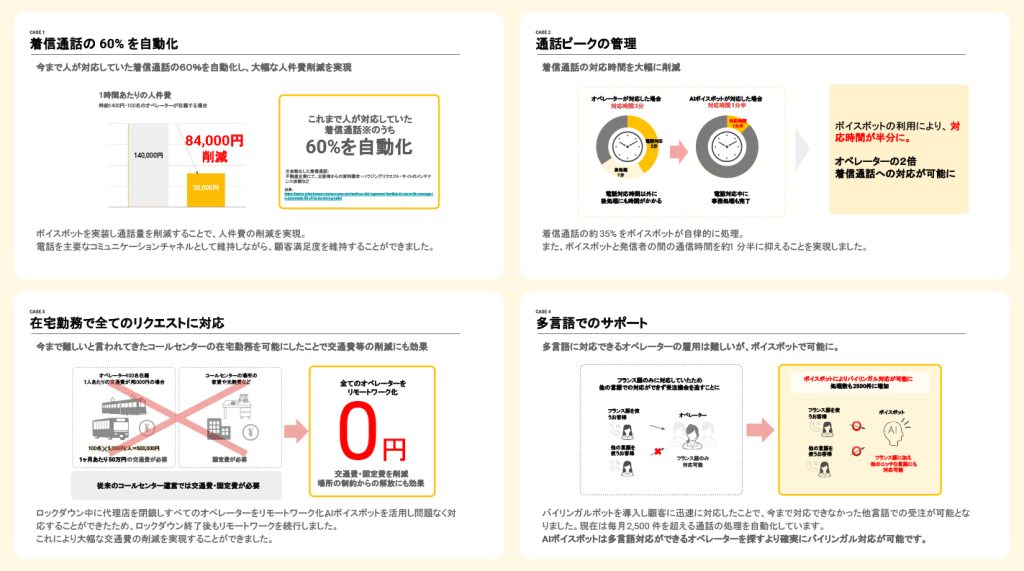 【 Successful implementation of AI voicebots 】
By continually innovating with AI Call Center, alt will help create ever-better AI voicebots with support for the creation of dialogue flows and key scenarios—a major bottleneck in the implementation of AI voicebots. We'll do this by working closely with our clients to understand their system integration needs, and by prioritizing functional enhancements that match the business environment.
>Click here to download the white paper<
Call Center Revolution Voicebot Overseas Case Studies
Implementing AI Voicebots to Reduce Costs
https://aicallcenter.ai/
■ About alt Inc.
Founded in November 2014, alt is a venture company that "aims to free people from unproductive labor" by creating P.A.I.®️ (Personal Artificial Intelligence) and AI clones. We also develop and provide SaaS products such as AI GIJIROKU, which utilizes speech recognition technology derived from the development of AI dialogue engines. 3.5 billion yen was raised in a Series D funding round in June 2022, bringing our total amount raised to 6.2 billion yen.
https://alt.ai/en/

<For inquiries from the press>
alt Inc., Misako Nishizawa
TEL: 03-6455-4677 e-mail: press@alt.ai

<For inquiries regarding the alliance>
alt Inc., Katsuya Asai
TEL: 03-6455-4677 e-mail: aicallcenter@alt.ai