2021/02/17
alt Inc. forms a capital and business alliance with Toppan Printing CO., LTD., in digital cloning business
Personal Artificial Intelligence (P.A.I.) developer alt Inc. (Head office: Minato-ku, Tokyo, Japan, CEO: Kazutaka Yonekura) is pleased to announce that it has entered into a capital and business alliance with Toppan Printing CO., LTD. (Headquarters: Chiyoda-ku, Tokyo, President: Hideharu Maro, hereinafter referred to as "Toppan Printing").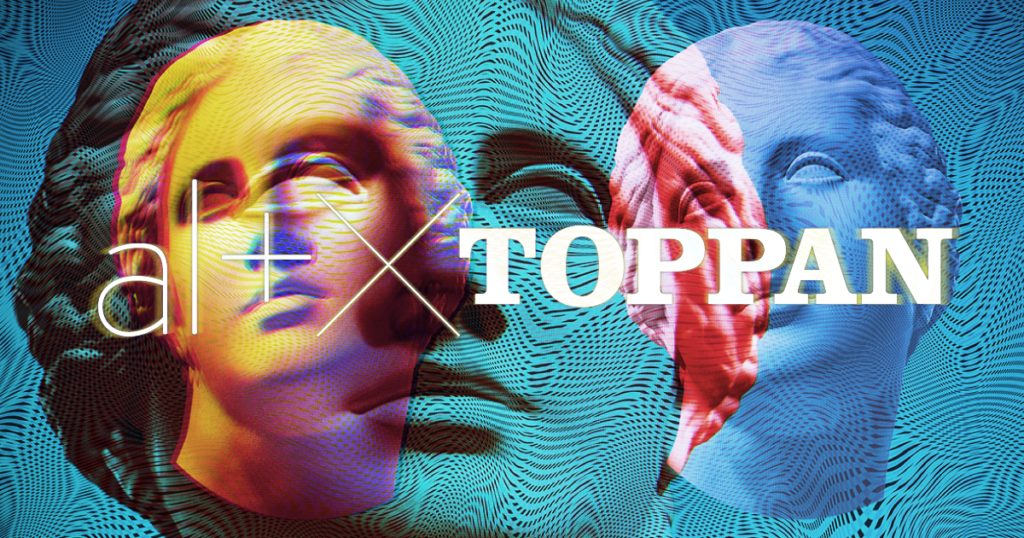 ---Background ---
In the previous fiscal year, Toppan Printing released three products, AI GIJIROKU (https://gijiroku.ai/en), Nulltitude (https://nulltitude.ai/), and AI Interpreter (https://tsuyaku.ai/), and took the first step to become the world's first digital clone company. In the current fiscal year, we will continue to focus on expanding sales of these products, and at the same time, we will release multiple products based on digital cloning technology.
We believe that Toppan Printing's ability to implement cutting-edge technology into a society based on its understanding of needs based on its strong customer base will be the key to solving our task of how to penetrate the market with the extremely advanced technology of digital cloning.
Through this initiative, we aim to maximize customer value by integrating our technology into Toppan Printing's solutions, and in turn, we will pursue the possibility of digital clones playing an active role in the infrastructure of society at large.
--- About Us ---
Company name : alt Inc.
Website : https://alt.ai/en/
Address: 9F SENQ Roppongi,Shin-Roppongi bldg. 7-15-7 Roppongi, Minato-ku, Tokyo, Japan
Representative: Kazutaka Yonekura, CEO
Establishment : November 2014
Business description : Development and provision of P.A.I. (Personal Artificial Intelligence).
[P.A.I.]
P.A.I. (Personal Artificial Intelligence) is an AI that aims to digitize our own narrative and place it in the cloud to perform all digital tasks.

*P.A.I. 
"P.A.I." is a registered trademark of alt.
Concept movie of P.A.I. : 
https://www.youtube.com/watch?v=AqTDorosHwY


--- Our AI solutions (Partial)---
◆Inquiries for our AI solutions
https://alt.ai/aiprojects/en


◆AI GIJIROKU (AI Minutes)" official website:
https://gijiroku.ai/en


◆The world's first AI clone questionnaire "Nulltitude" official website
https://nulltitude.ai/en


◆"NeoRMR" Operator AI Support System official website
https://alt-technologies.com/rmr/en


◆"AI TSUYAKU (AI Interpreter)" official website
https://tsuyaku.ai/
<For inquiries regarding press and media>    
Public Relations representative : Misako Nishizawa
Phone : +81-3-6380-7076
E-mail: press@alt.ai