2023/04/04
alt Inc. begins collaboration with BIZTEL, Japan's Top Share Cloud-based Call Center System
AI will help optimize corporate performance by enabling the widespread use of voice bots that automatically answer phone calls
alt Inc.(https://alt.ai/en/), a Japan based developer of AI Clone and Personal Artificial Intelligence (P.A.I.®️) (Head Office: Minato-ku, Tokyo, Japan; CEO: Kazutaka Yonekura), announced that it has started collaboration with LINK, INC. (headquartered in Minato-ku, Tokyo; Motoharu Okada, President; hereinafter "Link"), which has been developing BIZTEL, a cloud-based CTI/call center system that has held the top share*1 in Japan for six consecutive years. The two companies will strengthen their cooperation to promote the use of voicebots in the call center industry.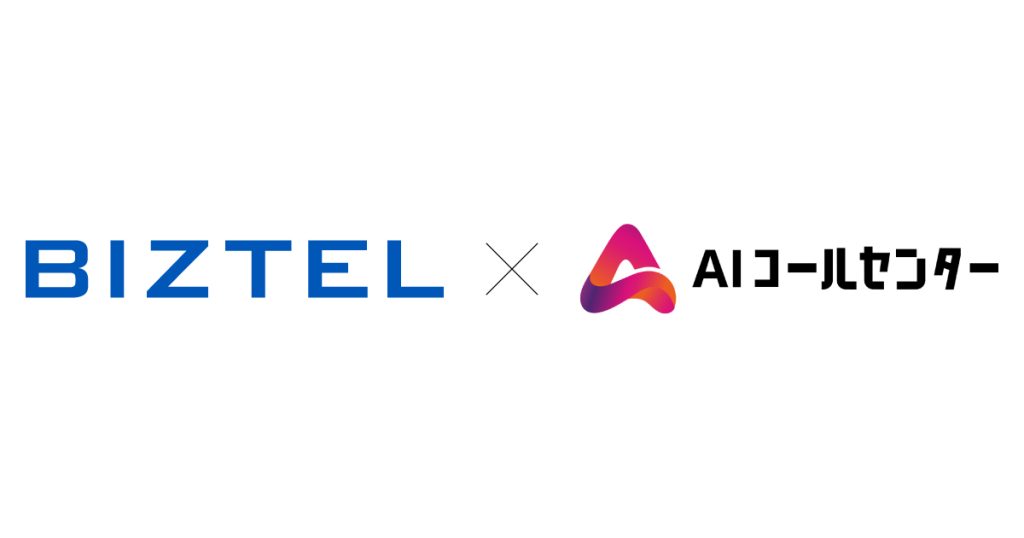 To meet the needs of call centers in the new normal era, alt offers AI Call Center (https://aicallcenter.ai/), a next-generation voice bot service in which AI handles calls. AI Call Center is a spoken-dialogue AI solution that enables "free dialogue with AI" using natural language processing technology cultivated over many years of research and development.
▶︎ AI Call Center introduction video: https://youtu.be/oktj89pSn4M
BIZTEL, provided by Link, is a cloud-based call center system used by more than 2,000 companies, ranging from multinational enterprises to small and medium-sized businesses. In addition to clear calls, a stable system, a high level of security, and a user interface that is easy to use even for senior operators, it offers a variety of functions including IVR*2 and voice recognition for industries ranging from manufacturing, retail, finance and pharmaceutical to IT, infrastructure, and service industries.

Recruitment and training of operators and supervisors has become a major issue in the call center field due to high turnover rates. From the perspective of addressing such issues, voice bots, which automatically respond to customers based on an understanding of their conversations, are attracting attention. In addition, voice bots are expected to improve productivity and customer experience (because they can respond unattended 24/7 and do not require customers to listen to voice guidance all the way through, as is the case with traditional IVR.
As their partnership continues, alt and LINK will work together to study the seamless integration of voice bots and PBXs, and to further accelerate support for the introduction of voice bots in call centers in Japan.
*1 Based on "Martech Market Status and Outlook FY2022: Cloud CRM Market Edition (6th Edition)" by Deloitte Tohmatsu MIC Economic Research Institute.
*2 IVR (interactive voice response): A function that automatically provides voice guidance to the calling customer, such as "Please press '1' to confirm the scheduled delivery date, and '2' for other inquiries," and assigns the call to the appropriate operator depending on the purpose of the call.
■ About LINK, Inc.
LINK, Inc. offers a variety of subscription services, including at+link dedicated hosting, with the industry's largest number of active servers; Link Bare Metal Cloud hosting; the BIZTEL cloud-based call center system, with the largest market share for six consecutive years; and PCI DSS Ready Cloud, a security platform service. The company is also involved in various agricultural businesses, and since October 2011 has operated Nakahora Farm, a natural pasture dairy farm in Iwaizumi-cho, Iwate Prefecture.
■ About alt Inc.
Founded in November 2014, alt is a venture company that "aims to free people from unproductive labor" by creating P.A.I.®️ (Personal Artificial Intelligence) and AI clones. We also develop and provide SaaS products such as AI GIJIROKU, which utilizes speech recognition technology derived from the development of AI dialogue engines. 3.5 billion yen was raised in a Series D funding round in June 2022, bringing our total amount raised to 6.2 billion yen.
https://alt.ai/en/

<For inquiries from the press>
alt Inc., Public Relations, Misako Nishizawa
TEL: 03-6455-4677 e-mail: press@alt.ai

<For inquiries regarding the alliance>
alt Inc., AI Solutions, Katsuya Asai
TEL: 03-6455-4677 e-mail: aicallcenter@alt.ai